Your Trusted Provider of Quality Countertop Installations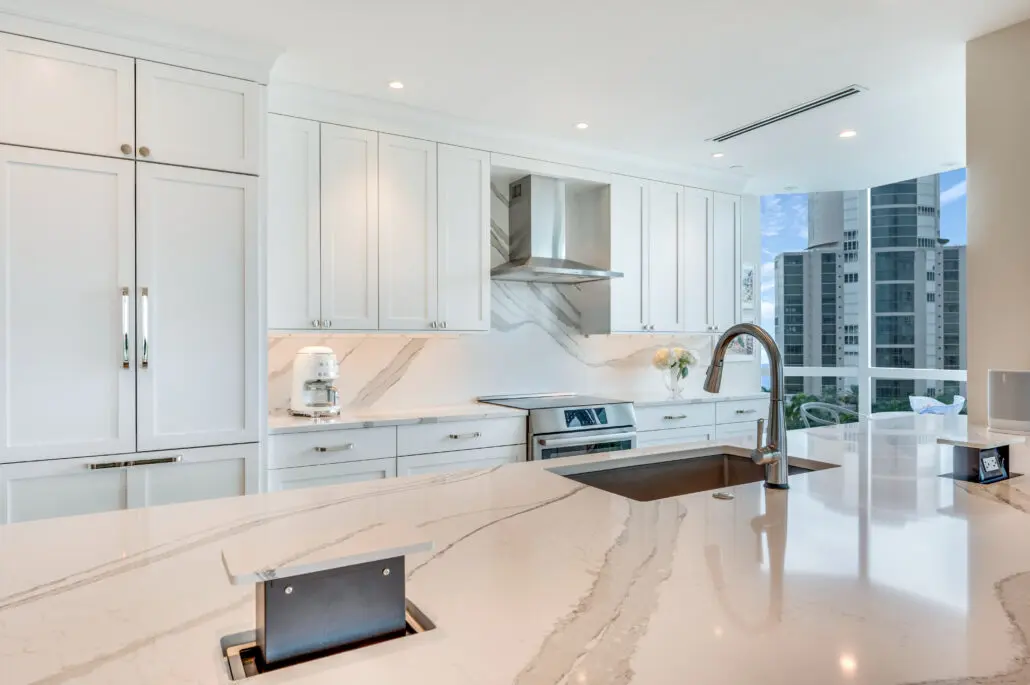 Countertop Installation Projects
When you want to refresh the aesthetic of your home, consider replacing your countertops with Set in Stone Countertops in Naples, FL. Our mission is to ensure each customer is unique by providing personalized service and exceptional products. We specialize in the fabrication and installation of countertops in a variety of materials, such as granite, marble, Quartz, and more.
Our knowledgeable team take pride in working directly with the customer to help select the best color and design for their individual and unique applications.
At Set in Stone our main focus is to provide quality products at a fair price with excellent customer service. We base our company on the principles of honesty, integrity, hard work and attention to detail.
Our experienced team can handle a wide range of projects, big and small. From large contracting companies to individual homeowners, we are dedicated to making your design dream come true.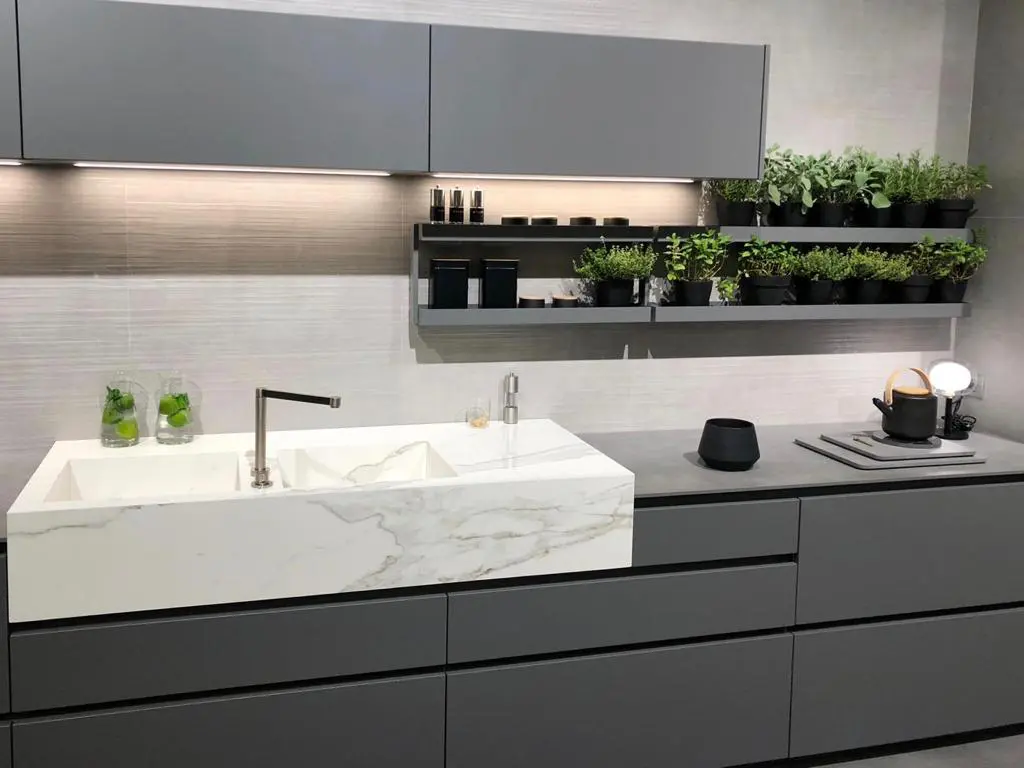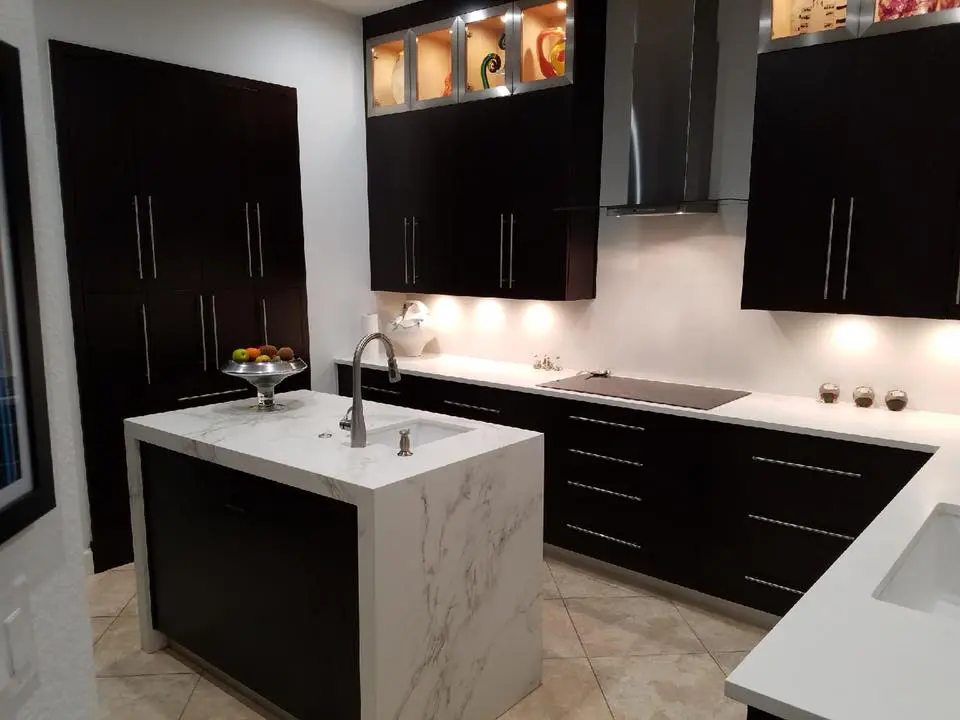 When you want to renovate your home, we can offer the products and services you need. From assisting in the decision making process to installing kitchen and bath countertops, fireplace surrounds to bathroom/shower walls, you can trust us to handle the job. We offer a wide selection of imported natural stones, well-known engineered stones, and sinks.
Our goal is to ensure that our customers receive the products and services they need to rejuvenate their home's appearance. If you are interested in learning more, speak with our team today.
Recently we had the opportunity to work with Set In Stone. Everyone at the store were terrific to work with, listening to our thoughts and concern. They delivered our new counter tops with the use of a crane, and the delivery went perfectly. Thank you Andressa, Marinna, the fabricators and everyone at the office.
-Shannan M.
I used Set In Stone as the fabricator for my kitchen counters and island. Linda was wonderful to work with and was able to get my project done in a very timely manner. Sal did the install and it looks great! 
-In The Kitchen With Carley
Excellent service by Linda Rey! Huge selection of granite & marble.
-Connie R.
We had set in stone replace 2 vanity tops and bowls . They could not have been easier or more efficient to deal with from David the salesman to Eric who did the template to the installers. Everyone I had contact with was very professional and courteous. The scheduling is on point. I will definitely return for my kitchen counters.
-Michelle C.
OMG your company has been extraordinary!! David Rivera was SO helpful, patient, knowledgeable, resourceful, professional, expedites, and just amazing Your installers were great as well! 
I've done several remodels and your company hands down was absolutely phenomenal from start to finish. THANK YOU!!
-Melinda B.
Hello Daniela,
We just had to write to express our appreciation for the Set in Stone experience.
The moment we walked through your doors and were promptly and warmly greeted by Linda, we began to feel the difference. Then we met you and talked through the options leading to a satisfactory preliminary proposal based on our measurements. The team that you sent to confirm measurements arrived on time, were professional and executed flawlessly. To our delight, the professional measurements detailed less square footage than referenced in the preliminary proposal. That allowed us to add two bathrroms for a modest increase cost.
Gail and I were delighted with George and Carlos. They are true craftsmen and worked tirelessly to complete the stone installation. They weren't content until they had achieved perfection. Robert checked in frequently to make sure we were satisfied, and we were.
Your team's knowledge, professionalism and customer service is outstanding and we will recommend your company to everyone we know. We are delighted with our new countertops!
 -Ken & Gail B.
Wonderful experience using this company to do a quality job with our beautiful quartz counters, shower tile and general remodel! We were kept up-to-date, phone calls and emails were answered immediately! We recommend highly 'Set In Stone' to anyone wanting an excellent remodel! Judy and Paul Brown (Naples, Florida)
-Paul B
Now, here's my biggest, and in my opinion, one of the best Granite fabrication in Naples. Excellent marksmanship, backed by Professionalism and courtesy. Variety of choice of stone, and undermount and vessel sinks is uncanny.
-Robert Zajkowski 
Was the best experience ,the owner along with her employs are very friendly with great energy . Wouldn't shop any other place . They also know there product !
-Marcel flores